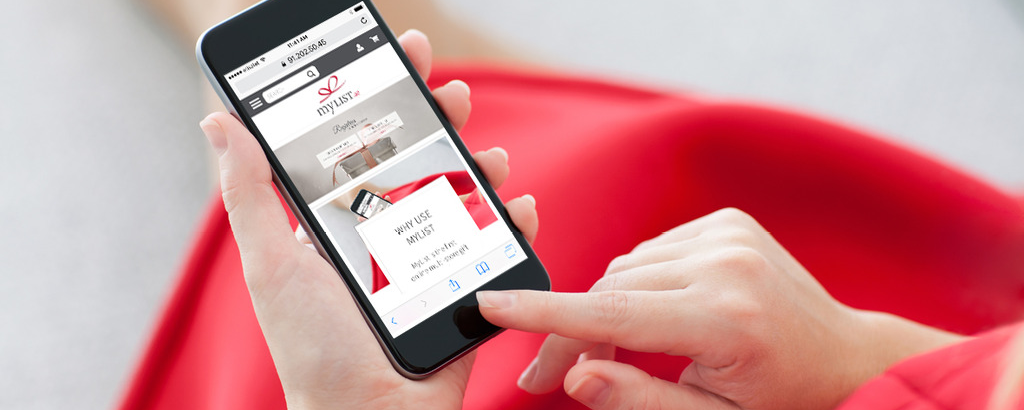 CREATE YOUR GIFT LIST
Fill out your registration details online and start creating your gift list. Customize your page with your own images, personalised message to your friends & family, and custom URL.

Create a Gift List >

ADD GIFTS TO YOUR LIST
Create your dream gift list! Choose from thousands of products, experiences, and cash contribution towards your dream new home, honeymoon, nursery or adventure. There is no limit!

Browse our Catalogue >
SHARE YOUR LIST
Invite your guests to join the fun! Make sure you inform your friends and family that you are registered at MyList to make the most out of your gift registry.

ORDER YOUR GIFTS
Once you decide to close your list and order you gifts, you may pick them up directly from the stores; choose to receive them right away to your doorstep or convert all your contributions into a MyList Gift Card and use it in any of our partner stores for any item of your choice. How flexible is that?.

Contact your Gift Advisor >

WRITE YOUR THANK YOU NOTES
Time to personnally thank your guests for their beautiful gifts! MyList Thank You Manager tool makes it easier for you by automatically generating a list of who bought you what and when.
And Cherish your gifts for a lifetime !