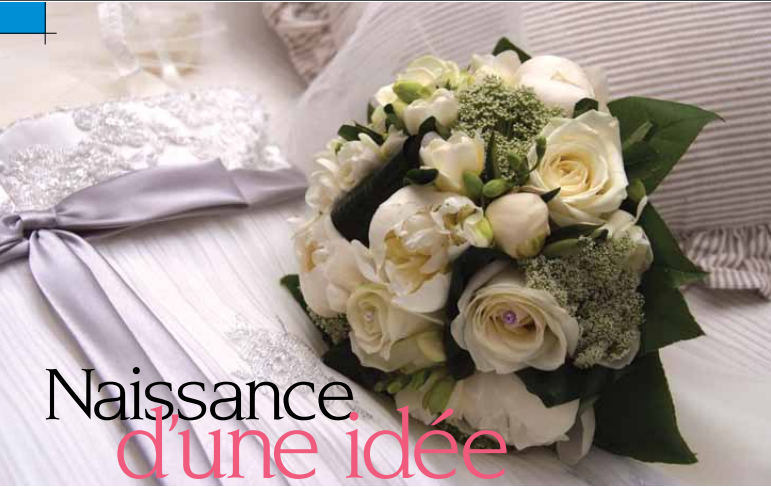 Quand Maurine et Julie, fraîchement arrivées à Dubaï et enceintes de leur deuxième enfant, se sont rencontrées aux cours de préparation à l'accouchement, elles n'avaient pas immédiatement envisagé le fait qu'elles allaient bientôt concevoir un «bébé» commun.
Entre deux exercices de respiration et certainement inspirées par leurs hormones, elles ont réalisé qu'il était extrêmement difficile pour leurs amis et famille résidant en Europe de leur faire parvenir des cadeaux pour la naissance de leurs petits garçons. Ayant utilisé et apprécié le service des listes de mariages en ligne en France et n'ayant pas trouvé d'équivalent ici, elles ont décidé de créer www.mylist.ae en décembre 2011, le premier site internet de listes de cadeaux aux Emirats Arabes Unis.
Un service gratuit
Pas de frais d'enregistrement ou d'abonnement... MyList est totalement gratuit pour vous ou vos invités!
Liste de mariage, liste de naissance et pour toute autre occasion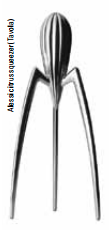 Mariage, anniversaire, naissance, baby shower, noël, cadeau de départ, pendaison de crémaillère, ou encore Eid ou Diwali, MyList vous accompagne dans toutes les grandes occasions.
Ludivine, cliente de MyList, nous indique: «j'ai créé une liste de cadeaux pour le premier anniversaire de ma petite Paloma sur le site internet de MyList. Comme j'ai déjà une fille de 3 ans, Roxane, j'ai pu éviter d'avoir des cadeaux en double et ainsi choisir ce qui allait vraiment faire plaisir à ma fille».
Vous êtes libre de changer d'avis!
Une fois votre liste créée, vous êtes libre de changer d'avis à tout moment. Une fois que vos proches ont participé, vous pouvez, grâce aux bons cadeaux MyList retrouver leur cadeaux parmi les boutiques partenaires, ou décider de choisir autre chose!
Clare, qui doit se marier cet été en Europe, nous indique: «j'ai déposé ma liste de mariage sur www.mylist.ae car nous habitons aux Emirats. Le mariage se déroulera en Europe mais je n'ai pas très envie de transporter tous les cadeaux dans nos valises...et puis je n'ai aucune idée de ce dont je vais avoir besoin (ou envie) après le mariage! (rires)».

Une offre unique aux Emirats - de nombreux magasins partenaires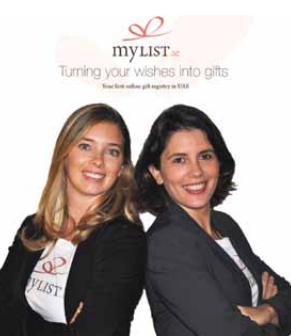 MyList a choisi des boutiques et marques partenaires de très grande qualité dans des domaines extrêmement divers pour que chacun y trouve son bonheur: des arts de la table (Tavola, H a r ve s t H o m e , A l e s s i , E m m a Bridgewater...), aux articles pour enfants (Zazeezou, Sandypants, Moulin Roty...), en passant par les objets design ou de décoration (D-Tales, Design House Stockholm, black+blum...). MyList propose également des idées de cadeaux originaux: tours en avions, balades en montgolfière, visites guidées des Emirats, safaris dans le désert ou encore des dîners préparés par le chef à domicile Tomas Reger... La facilité d'utilisation, ainsi que la diversité et la qualité de l'offre présentée sur le catalogue des produits va faire de MyList, un acteur incontournable de toute grande occasion.
Etre plus proche des gens que l'on aime Grâce au paiement en ligne sécurisé, les amis et famille des clients de MyList, qu'ils résident aux Emirats ou partout dans le monde, sont sûrs de vous faire plaisir en choisissant parmi les cadeaux que vous avez sélectionnés, tout en vous laissant un message personnalisé.
Lucy, maman de deux garçons, 6 et 8 ans et d'une fille, 2 ans, a utilisé MyList pour Noël: «nous ne rentrions pas en Angleterre cette année pour les fêtes de Noël. Nous avons décidé de créer une liste de cadeaux pour chacun des enfants. Leurs grands-parents, oncles et tantes, habitant aux quatre coins du monde, ont pu leur offrir des cadeaux directement sur le site. Les enfants ont découvert leurs jouets avec plaisir le jour de Noël!»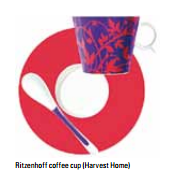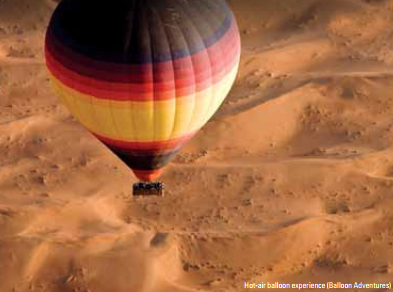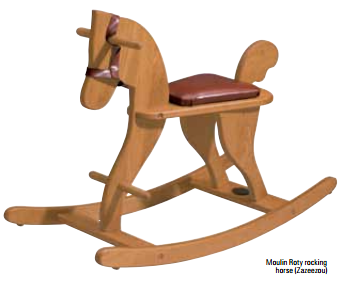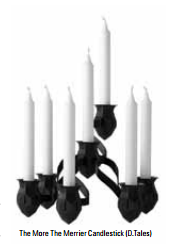 Les cadeaux communs
Au x E m i r at s , ch aque per son ne e st invitée au moins une fois par semaine à une fête. Que ce soit pour un anniversaire, une pendaison de crémaillère ou un départ, la question du cadeau se pose souvent. Afin de bénéficier d'un budget plus conséquent et ainsi marquer les esprits de celui qui vous invite, le cadeau commun s'impose en général comme LA solution.
Fini les casse-tête d'organisation, il est désormais possible de faire un cadeau commun en ligne auprès d'un nombre illimité de personnes et d'éviter ainsi l'avance des fonds par l'organisateur.
«Nous avons organisé un cadeau commun pour les 35 ans de nos maris, Laurent et Matthieu, avec MyList. Nous avions invité environ 30 personnes et grâce au site, nous avons récolté près de AED 3500! Ils ont ainsi pu s'offrir une expérience unique à partager tous les 2, un vol au dessus de Dubai» disent en choeur Cécile et Ludivine.
L'organisateur sélectionne alors un cadeau parmi les magasins partenaires de MyList ou s'il n'a pas d'idée, laisse la personne qui reçoit les bons cadeaux de MyList choisir à sa guise parmi le catalogue de produits et services.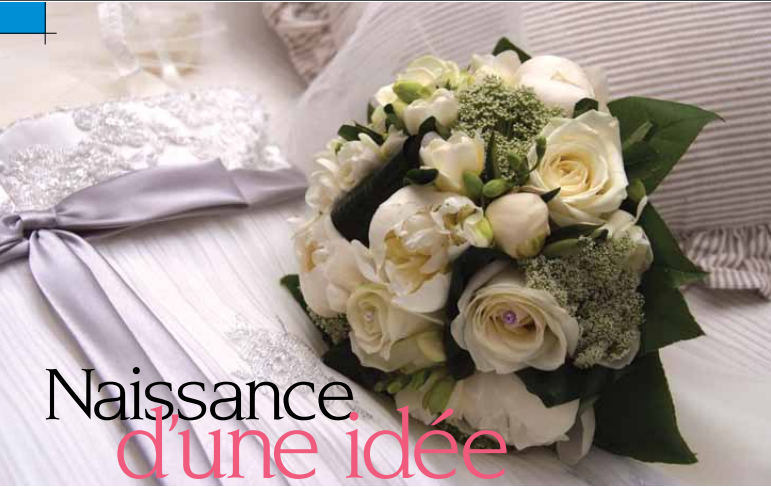 When Maurine and Julie, freshly arrived in Dubai and pregnant with their second children, met during an antenatal class, they had no idea that they would soon be conceiving another sort of "baby" together. Between deep breathing exercises, they discovered how difficult it was for their friends and relatives living in Europe, to send them presents for the births of their sons. They decided to create the first online multistore gift registry for any occasion in the UAE.
MyList offers the possibility to create gift lists online, allowing the user to choose from a wide range of carefully selected products from 40 pa r t ner bra nds a nd 10 partner stores in the UAE.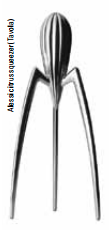 Free service
MyList is completely free for you and your guests. No commission or joining fee, just pure shopping!
MyList is for all occasions.
Whether you are celebrating a wedding, a birthday, Eid or Diwali, MyList will be there to make your lives' biggest occasions special.
Ludivine, MyList's customer says: "I created a list with MyList.ae for my daughter Paloma's first birthday. As I have another daughter, Roxane (3 years old), I am sure that I will not receive the same gift twice."
You can change your mind at any time!
Once your list has been created and published, you are free to modify it at any time. You can even choose to spend the vouchers paid for by friends and relatives any way you like, in our partner stores. Clare, who is getting married in Europe this summer says: «I created a wedding list on www.mylist.ae because we live in the UAE. The wedding itself will take place in Europe, but I don't really want to carry all the gifts in our suitcases... (laugh)».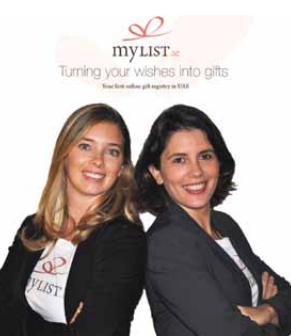 A unique offer in the UAE
MyList has carefully selected a wide range of partner stores and brands: from tableware (Tavola, Harvest Home, Alessi, Emma Bridgewater,…) to children gifts (Zazeezou, Sandypants, Moulin Roty …), via design and decoration (D-Tales,…).
MyList also has on offer a selection of extra-special gifts: scenic flights, hot-air balloons excursions, guided tours, desert safaris or gourmet meals prepared in your home by personal chef Tomas Reger. The originality, diversity and exclusivity of the items presented on their catalogue, is going to make of MyList an essential element of life's big occasions.
Stay close to your loved ones
Thanks to online payment, friends and relatives of MyList's customers can make gifts and leave personalised messages to accompany them, whether they live in the UAE or overseas.
Lucy, mother of three (two boys, aged 6 and 8 and one girl, aged 2), used MyList for Christmas: "we were not going back to the UK for Christmas this year so we created a gift list for each of our children instead. Their grandparents, uncle and aunt, who live in different parts of the world, were able to make gifts directly online. The children were delighted to open their presents on Christmas day."
Group gifting
It has now become a tradition for the UAE residents to be invited to a party on a weekly basis. Be it for a birthday, a housewarming party or a leaving do, it is absolutely inconceivable for a guest to arrive emptyhanded. In order to benefit from a more substantial budget and thus mark the occasion, group gifting has become the solution.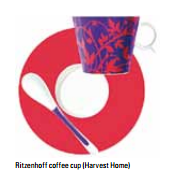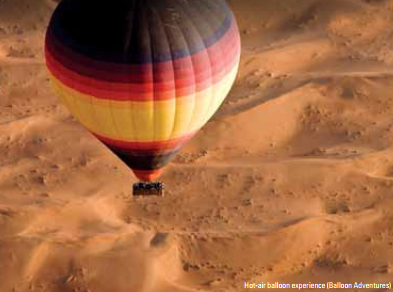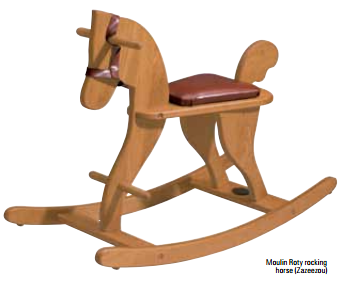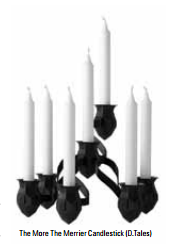 No more stress! It is now possible to make a group gift online and include an unlimited number of people. The organiser doesn't need to fund the gift in advance; everybody "chips" in.
"We organised a group gift with MyList for our husbands' 35th birthday. We had about 30 guests and thanks to the website, we were able to gather AED 3500!" say Cécile and Ludivine together.